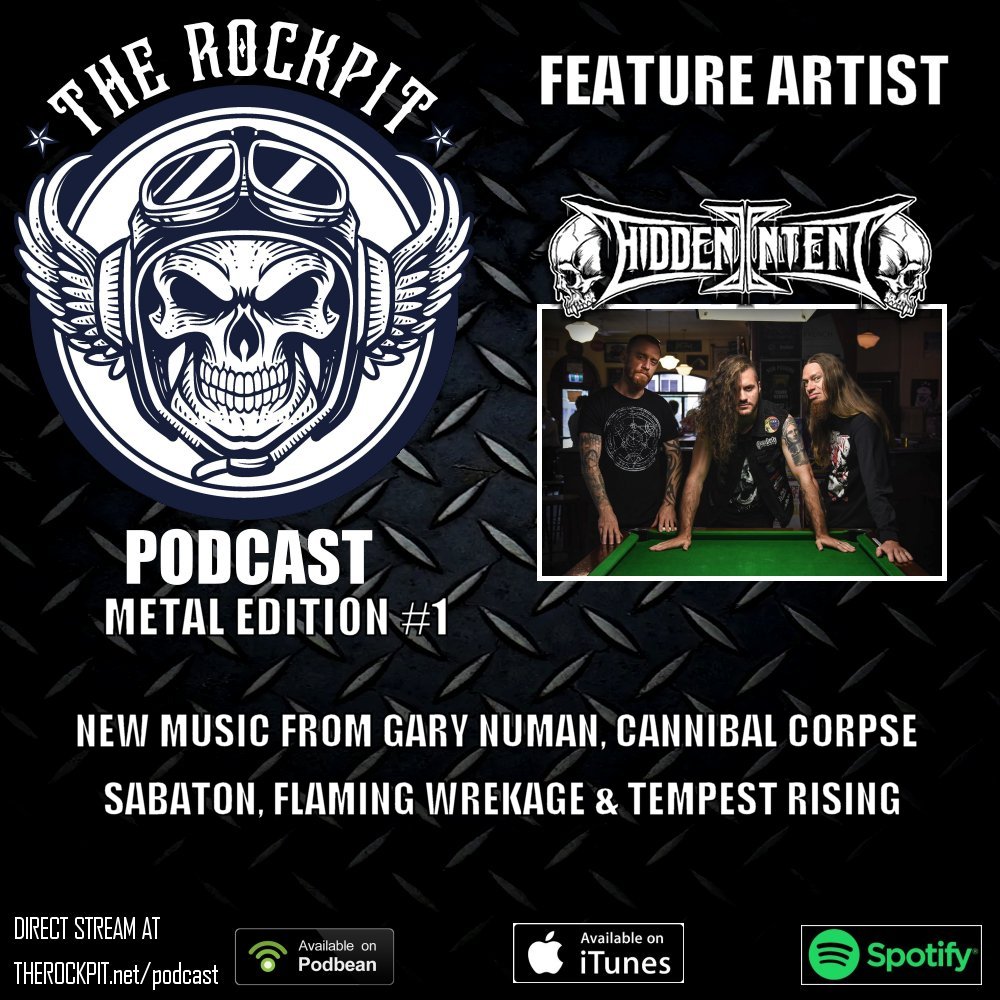 The Rockpit Podcast: Metal Edition #1 Featuring an interview with Phil Bennett of Adelaide thrashers Hidden Intent plus new tunes from Cannibal Corpse, Sabaton, Gary Numan, Tempest Rising, Flaming Wrekage and more.
Launching new episodes every month, The Rockpit Podcast: Metal Edition is hosted by the team at The Rockpit and features all new music and discussions from the world of Heavy Music & Metal along with interviews and exclusive segments through out the show.
The podcast is available to listen by direct stream below, through iTunes, Spotify or by the Podbean App available for free download via the Google Store and the Apple Store.
Download the app at the links below, install and then search for "The Rockpit". Subscribe to be notified for early access to each show every month! Hit the links below for streaming options.
DIRECT STREAM ON THE WEB PLAYER
STREAM ON THE PODBEAN APP
STREAM ON DIGITAL PLATFORM
TRACKLIST
Gary Numan – I Am Screaming
Cannibal Corpse – Inhumane Harvest
Flaming Wrekage – The Voiceless
Hidden Intent – A Place Of Horror
Tempest Rising – Awakening
Sabaton – Livgardet